Smart application for any device
Our point of sale software is smart and has great advantages over any other point of sale on the market; most notably the ease of use, the unique menu design and other great innovative ideas by our Australian-made system.
Although it is generally used with iPads, you can also use Android and Microsoft Windows desktop computers.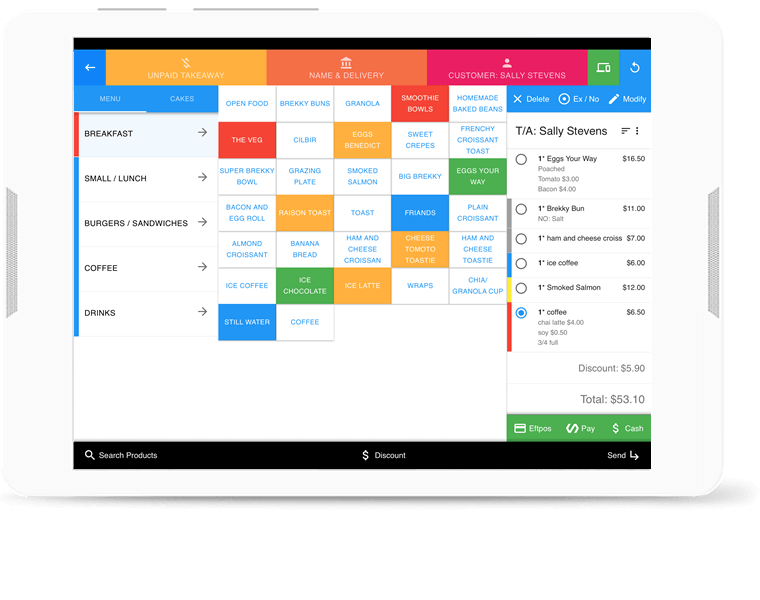 200+ reports tailored to your needs
With over 200+ reports available to you - anytime - from our back office app, you can stay in control of your business. We have reports for end of day, inventory, stock and ingredient management, sales by hour and many more.
These reports are available on your back office app or you can download Analytics App and access them from any desktop computer or on your iPad & iPhone device.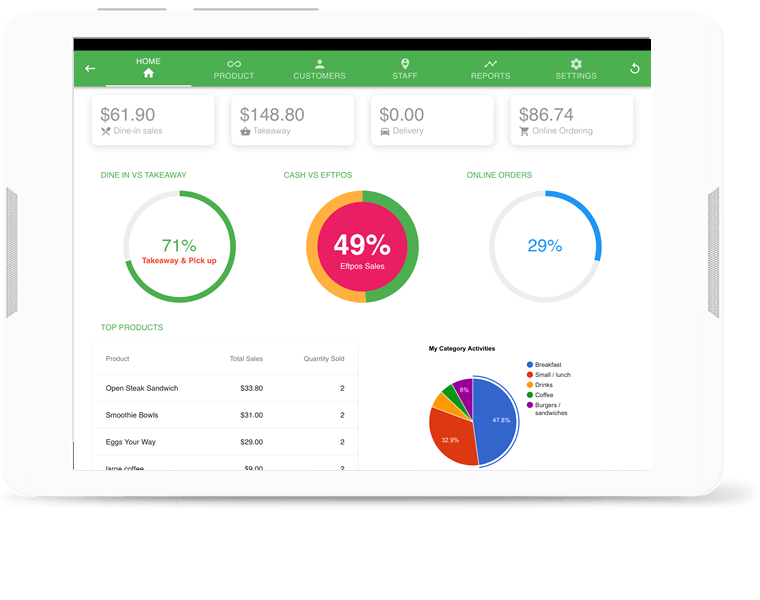 Membership and loyalty
Reward your loyal returning customers with an automated system built for reward points and promotions. E.g.: buy 10 coffees, get 1 free. Easily add new customers, pre-set their favourite items and build their points with each purchase.
Inventory & stock control
Ingredient stock control management is a crucial part when running an efficient and profitable restaurant or bar. We offer an advanced solution for controlling stock down to the ingredient level.
Booking and reservations
Book tables up to 6 months in advance using our easy-to-use Online Reservation System that easily integrates with our point of sale software. Replace your diary with an online booking system!
We want all of our customers to get what they want, when they want it and with very little time spent waiting. Sassco gives us the flexibility to offer more while waiting less.

The Hub House Diner
Top questions about Point of Sale
Is support 24/7?
Yes. To be precise, our support phone line service is open 7 days a week from 8am to 9pm. After hours Support App is available at your service.
Do you install complete systems?
Yes. We are a point of sale software company but we have industry leading installers who will implement an end-to-end solution for your business.
Can I lease your software?
Yes. We have a few different payment plans, most popular is rent-try-buy with the option to buy after 12 months. Otherwise, we have flexible 50% upfront and 50% over 12 months plans as well as monthly plans.