CAFE BENEFITS
Run your business better & more efficiently.
Turn new customers into regulars with our many loyalty features from card swipe, to point accumulation, to account recharge. Send automated text messages, create bookings, staff clock-in and more.
Features

Works on any device

A simple & easy to use point of sale specificially designed for cafes & coffee shops.

Works on iPad, Windows & Android and also comes with a 14-day free trial.

Hardware

Hardware for coffee shops.

We have an extensive range of hardware for your cafe; starting with the iPad Pro 12.9", to the less powerful Samsung Tablet devices.

Head to your local computer store, buy any device of your choice and load our apps on it to get started.

Integration

Payment, accounting and online integrations

Integrate your point of sale with an Eftpos terminal for tap & go and an accounting software for end of day reports (such as Xero, MYOB etc.).

Other integrations include any of our POS Suite products: Online Ordering, Analytics, Bump etc.

Why Cafe POS

Popular, reliable & simple

With over 3,900 downloads worldwide, Sassco POS is quickly becoming Australia's most popular cafe point of sale app. It is easy to use, affordable and efficient.

What's great is that it's OS universal, meaning that you can download it on any device; Bulky Touchscreens, Slim Tablets, PC, iPad or Android.
Start trading in 3 steps.
1
Create a POS Suite account
To create an account, we need a few details from you such as business details (will appear on your tax invoice receipts), contact details and location.
2
Download the app
Download the POS app for iOS or Android or simply use your windows computer to access our Front and Back office application. These apps are free to download.
3
Process orders and more
Launch the app, click Activate, enter the license key provided at step 1 and enter your Epson printer IP address to link your printer(s) and start trading as normal.
Start Free Trial
You can contact us if you have questions or need help along the way.
Track. Manage. Automate.
We understand that the key to having a successful business is serving more customers with limited resources. Our simple & easy to use point of sale systems will save you time & money!
book a demo
We will provide you with a complete & unique solution to perfectly suit your business - delivering, in time & within budget, an end-to-end café software solution.
We understand that each coffee shop has different coffee enthusiasts that can have very unusual requests; however we have made our cafe POS with all of these in mind. We have all coffee modifiers ready, a click of a button away, easy to implement and customize with different colors – making the process fast, efficient and user friendly.
VIEW ALL PRODUCTS
Installments
Recommended installment plans for cafes.
Lite
All the essentials you need to start trading and growing with POS Suite.
$99
AUD / location / month
Start Free Trial
Manage
Point of Sale for Hospitality

Back Office administrator app

24/7 Support via our Chat App
Recommended
Fluent
Better manage your store and staff with detailed on-the-go reporting & more.
$199
AUD / location / month
Start Free Trial
Connect
Point of Sale for Hospitality

Back Office administrator app

24/7 Support via our Chat App

Take orders right at the table using Waiter POS

Display your orders on a bump screen
Publish
Capture staff clock-in time & attendance

Create & Publish rosters

Export weekly timesheets
Control
Detailed reports on any mobile device

Export 200+ reports to Excel

View discounts & illegitimates on your phone
Support when you need it
We pride ourselves on offering exemplary 24/7 customer service via phone, email and app, so that you can focus on the things you love and leave the technology to us.
We are committed to providing you with the best support throughout our working relationship.
Try POS Suite for free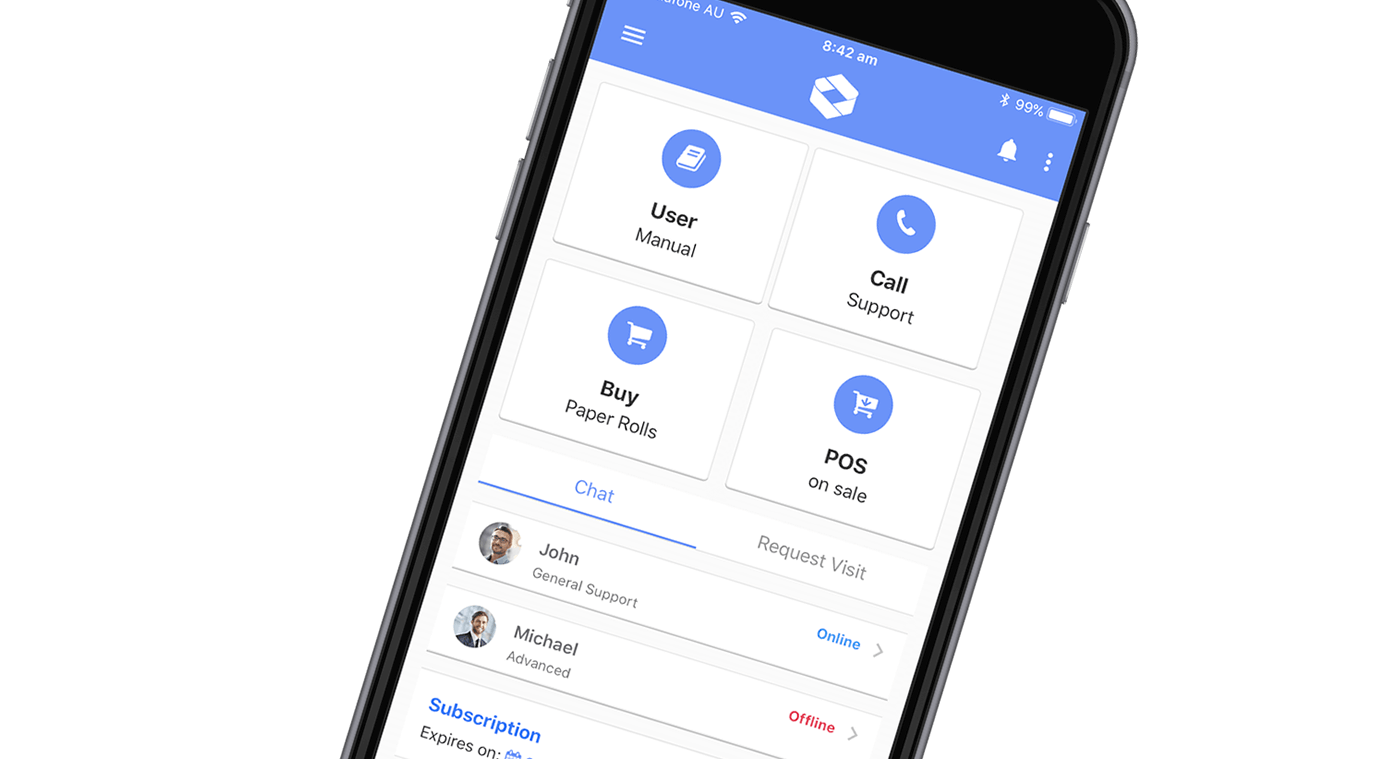 All the apps you want in one suite.
Integrate your cafe point of sale system with an online ordering, waiter POS, Eftpos, kitchen bump display, time & attendance and more.. All included in the one POS Suite.
Contact us for a demo
CUSTOMERS
Join the 1,000 venues using POS Suite.
Let's move your business forward, together.
Get in touch.
Let us know what you're looking for and we'll follow up to discuss your needs.
Contact Us
Work with a partner.
Find the right service or technology partner to take further advantage of our point of sale solutions.
Find a partner