Real-time information
Bump Display System provides highly visible & real-time information to manage your restaurant or coffee shop operations.
Our seamless solution not only saves time in your food/coffee prep area by eliminating communication between your barista & floor staff, but it will also provide you with live, real-time ordering information.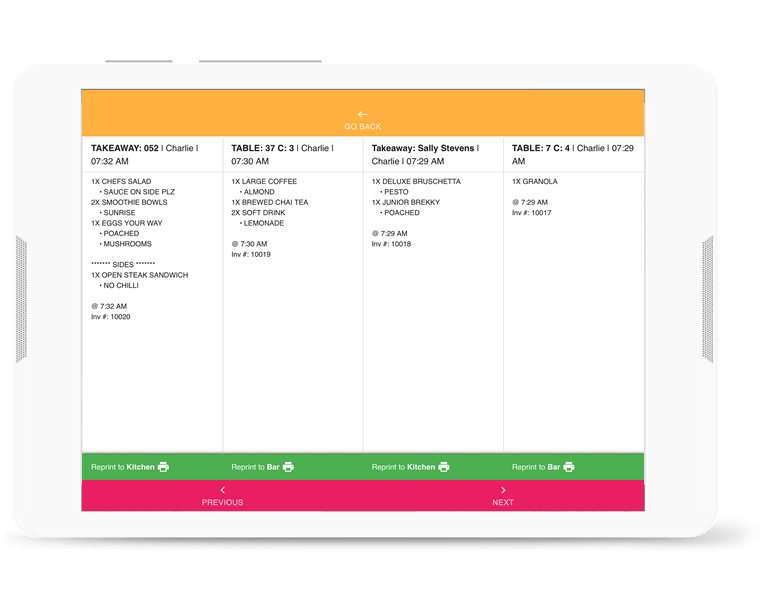 Increase efficiency & take control
Increase efficiency and minimize paper usage by using an electronic display system. Orders sent from the software are instantly shown on monitors, they are added to a queue and can be cleared at anytime.
One of the advantages of having a kitchen bump screen system in your restaurant or cafe, is the ability to retrieve advanced reports showing your kitchen staff performances and any major delays in your kitchen.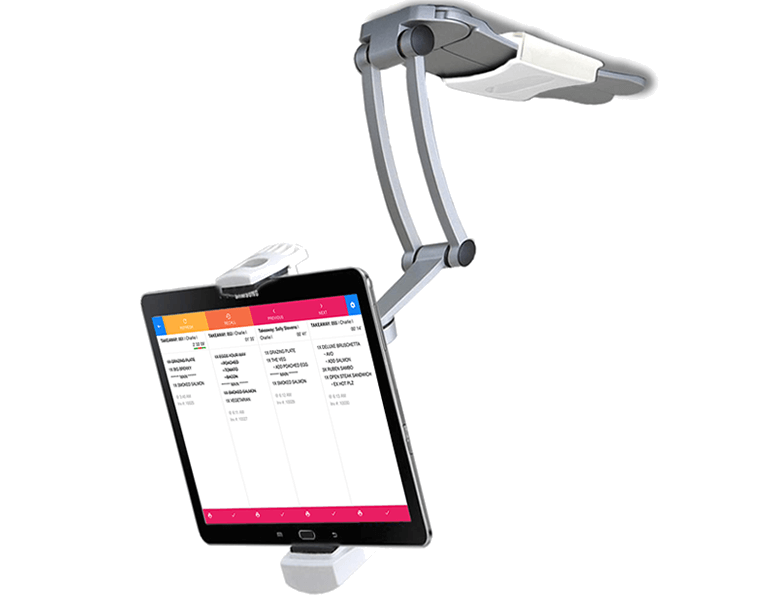 Can this application be installed on any device?
Yes. Our application will work on Windows, Apple and Android devices.
Can Sassco supply monitor stands?
Yes. We partner with Australia's leading manufacturers of display monitors and stands to provide you with some advanced solutions at low prices.
Can we recall an order that was accidently deleted?
Yes. Our application is flexible and comes with all the advanced features you would expect from Australia's leading software company.